| | |
| --- | --- |
| | This page may contain spoilers. |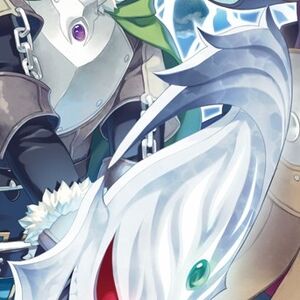 The Soul Eater Shield was first acquired in 『Chapter 54』 of the web novel. After defending the village he saved from an epidemic caused by Ren (mentioned in 『Chapter 42-45 and 51-54』) and defeating Glass, Naofumi Iwatani returns to the sight where the boss of Wave 3 was defeated. He absorbs most of it and allows Firo to eat some. She comments that it tastes like Slimes. The newly acquired shield has a higher based defense than the Chimera Viper Shield.
Weapon
Requirements
Equipment bonus
True power
Special effect
Soul Eater Shield
absorbing the unnamed fish-like ghost monster. The boss from the 3rd wave.

「Second Shield」

Soul Resistance (Intermediate)

Mind Attack Resistance (Intermediate)

SP Up

Sp recovery (Small)

unsealed

「Soul Devour」

In 『Chapter 115』 of the web novel Naofumi Iwatani strengthens the Soul Eater Shield into the Soul Eater Shield (Awakened) +6 35/35 (Super Rare) with Status and Item Enchantments. The shield's stats were able to climb higher than the Chimera Viper Shield likely because it is from a later boss.
Weapon
Requirements
Equipment bonus
True power
Special effect
Item Enchantments
Status Enchantments
Soul Eater Shield (Awakened) +6 35/35 SR
absorbing the unnammed fish-like ghost monster. The boss from the 3rd wave.

「Second Shield」

Soul Resistance (Intermediate)

Psychological Attack Resist (Small)

SP Up

Sp Recovery (Small)

unsealed

「Soul Devour」

「Drain Effect」

「Intangibility」

「Undead Control」

Enchantment Level 7, SP +10%

Bonus against Undead (Defense +50)

Endurance +30